Searching for Stories in Pictures and Numbers
On gift giving, book hunting, and other rambles
Hello!
Firstly, seasons greetings from Germany! Even if you don't celebrate Christmas, you might have still celebrated the passing of the longest night in the Northern hemisphere for 2019.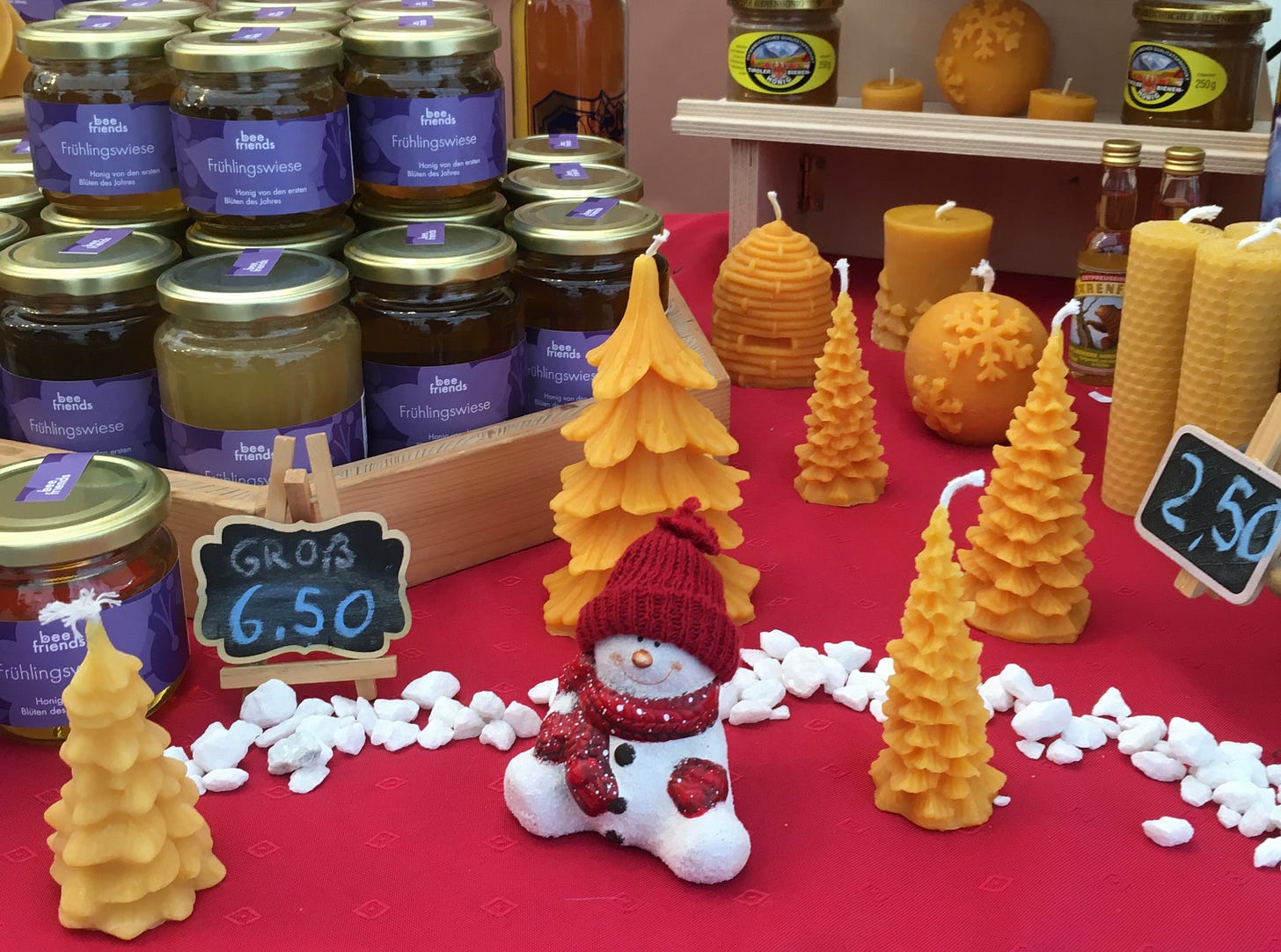 This year, as we headed into the holidays, I was thinking about how people now approach gift-giving, so I asked 3303 people in Germany, the US, and the UK two questions in 24 hours:
What kinds of gifts, if any, do you plan to give to family and friends for the upcoming holidays? (i.e. Christmas, New Years, Chanukkah etc.)

What types of store-bought products do you plan to buy as gifts? (For people who selected storebought online/offline products)
These two questions revealed some fascinating findings, and I released this data for people to explore on my company's dashboard. Nearly 1 in 4 people will not buy gifts, but do alternative gifting, such as food items or experiences and around 1 in 3 people will choose sustainable gifting options (such as handmade, organic, locally-made, secondhand, or independent brands).
Gift Choices
This year, I have contributed my share of gift buying in the form of cards and books (in addition to lots of cooking).
But this year has been my year of books, so I decided to use the exercise to find new types of books to share.
How do we share storytelling with people who may not want to read (the English books I can order)? For example, my mother is a voraciously uninquisitive devotee of Chinese pulp fiction. She sits hunched over her smartphone every morning, forgetting her bowl of dry cereal as she sails through the pages. My dad falls asleep after cracking open his book every weekend afternoon — the Chinese ones he eventually finishes, and the rest he forgets (all the English ones except Being Mortal). Therefore, the only books they may flip through will have to be pretty (for mom), about China (for dad), and with few English words (for both).
While I love the written word, I love the possibilities of a good story more. Part of this discovery must lie beyond linear language where every word that follows in a sentence reduces the possibilities of imagination as it homes in on meaning. To be sure, the linear words are traced out into a different map of interpretation for every reader. The idea of finding 3 books that can expand into visual language to tell stories had its appeal. Below are some of the highlight books that I have discovered in this quest for a good Christmas gift.
---
10 Compelling Visuals
Some of you may have noticed graphic novels and colourful titles on bookstore displays in the past year or two. Some make delightful quick reads that are no less profound. Others take just as long as novels to wade through. Some visualise textbook concepts, while some books compel you to read the story to make sense of the mesmerising images. My recommendations below range from bed-time stories for 2-year-olds to adult graphic novels.
The Electric State by Simon Stålenhag
I have no idea what the story is about yet. It is one page of text beside one beautifully painted image. The images sold the story. I'm not going to spoil the narrative by reading a synopsis.
Skip by Molly Mendosa
This is another book where I have not read the synopsis, but flipping through the pages has already captivated me.
Our Story : A Memoir of Love and Life in China by Rao Pingru
Probably a unique book of its kind for now that will hopefully set a trend — illustrated, about China, by a Chinese person.
The Boy, The Mole, The Fox and The Horse by Charlie Mackesy
This has been one of the most raved about books in reviews. Don't ask me why. But after I read it, I also bought it.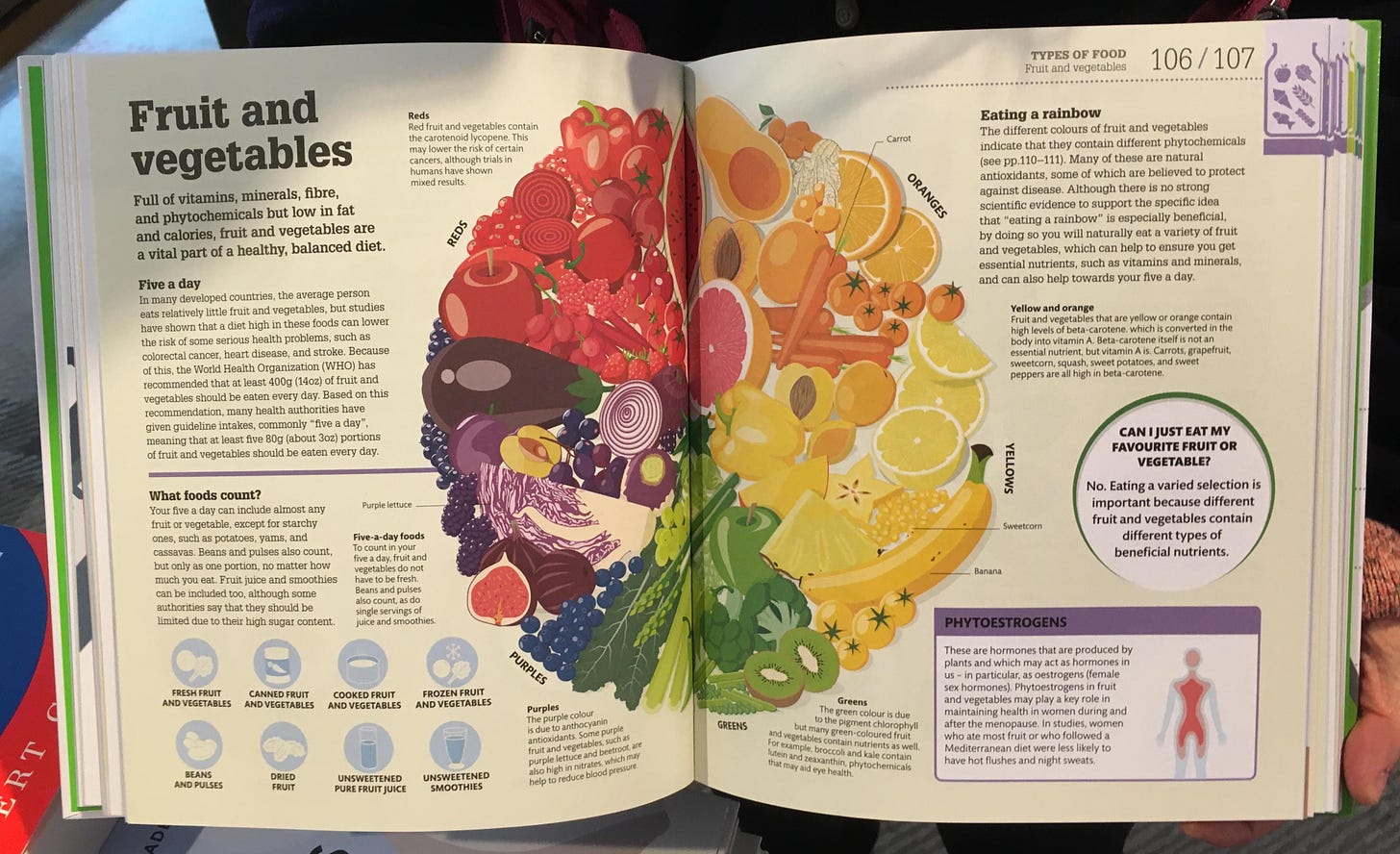 How Food Works: The Facts Visually Explained by DK
A beautiful infographic book on all aspects of food production, types, and usage.
Remarkable Trees by Christina Harrison and Tony Kirkham
An independently published book that is beautiful as it is practical for knowing the forests we walk in.
Good Night Stories for Rebel Girls by Elena Favilli and Francesca Cavallo
One of the most inspiring books of the year for all ages because there are so many amazing people I have never heard of (plus many of whom we have).
The Little Book of Women of Colour: The Inspiring True Stories Behind Iconic Women of Colour by Candi Williams
Feminism: A Graphic Guide by Cathia Jenainati
An engaging summary of feminism that's not just focused on the US.
Period: Everything you need to know about periods by Natalie Byrne
The stuff they never taught you in school but would help 50% of the world get through life a bit more comfortably.
小さなふしぎな森 新宮晋作 (Un petit bois mystérieux by Susumu Shingu)
So far, there is no English version of the book, but it has so few sentences it is no excuse not for you to learn Japanese just to read it.
---
3 Compelling Numbers
There's a lie commonly overlooked that people who like writing can't understand numbers. In addition to the picture books I was browsing for my family, I was also thinking about the non-fiction books to share with my colleagues, who are amongst the most voracious and curious readers I have met. For our book exchange, I wanted to slip in a book that would tell the story of our shared planet through numbers that had meaning.
Check out the dynamic infographic.
Numbers are magic. They evidently speak volumes, yet sit mute during our interpretations. They are the origins of questions, form the pillars of arguments, and the weapons of refutation. Look at numbers and you cannot help but spot the odd one out from the pack. Numbers invite so many question, and sit patiently as you gather more to answer them. Good numbers invite us to discover stories. Here are some that I like to begin with:
Life expectancy in China was 32 years in 1921, and now it is 76.9. Of the many things the country is doing wrong now, it got some things very right to double life expectancy after a century of wars and massacres.
Tokyo has 37 million people, fitting all of Canada, the 2nd largest nation on earth by landmass, in its sprawl. What does population mean in terms of our experience of busy-ness, congestion, or air quality? If you have been to Toronto, not much because congestion is a thousand times worse on the GTA highways, as is the air quality.
Twenty years ago, more people had access to toilets than smartphones, because exactly 0 people had smartphones as we understand them now. But millions of people from Brazil to Nigeria to India who have smartphones now may still not have access to safe toilets.
Below are three books that I think have collected good numbers, broadly defined, to help us see the complexity of the stories that shape the lives of people we share this planet with.
23 Things They Didn't Tell You About Capitalism by Ha Joon Chang
The real book to read is Kicking Away the Ladder, but this more recent book tells more engaging stories. Development is not a niche topic, but rather an understanding of the world is connected, the historical and systemic conditions that have created Samsung smartphones (and iPhones with Samsung parts).
Good Economics in Hard Times by Abhijit V. Banerjee and Esther Duflo
This duo just won the Nobel prize for economics for completely remapping how development economics is done because years ago they had done something revolutionary: treated the world's poor as people and studied how they made decisions. That book is called Poor Economics.
Doughnut Economics by Kate Raworth
We don't think about it now, but many of us have been shaped by either the 2001 dot-com bust and 9-11, and then the 2008 financial crisis. That was over a decade ago and that's enough to have a broader perspective of what the impacts have been and whether enough changes have been made to our systems to be more resilient.
---
The Gift Verdict
After all the bookstore browsing, I decided to send to Vancouver: Our Story, The Electric State, and The Boy, The Mole, The Fox and The Horse. In the end, it does not matter if my parents read them right away. It matters that they are there, sitting on the coffee table, pique the curiosity of guests, picked up, flipped through, bring distraction at the least and joy at best. A book needn't be just about the story contained within its pages; a book that is present at the table is one that has a story of how it arrived, how it has been received, and how it might journey on into the hands of someone we entrust it to.
Happy reading and feasting this winter!
Athena